Jordan, the small country with big history, is located near the Southern-East Mediterranean coast. It is strategically located at the crossroads of Asia, Africa, and Europe. Jordan is considered to be among the safest of the Arab countries in the Middle East. The capital, Amman, is Jordan's most populous city
YOU'LL NEED THIS TO COME IN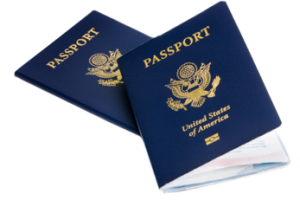 A valid passport for minimum six months is essential. Visitor's visa is also required for everyone and can be obtained at the airport, port or land borders upon arrival for non restricted nationalities; visa fees is JOD 40/- each one (US$ 60/- approx.). When you leave from borders or bridges you'll have to pay departure tax, which is JOD 10/- per person (US$ 14/- approx.). No departure tax is needed to be paid at Queen Alia airport. Visa and Departure tax shall be paid in our local currency – Jordanian Dinar -. You'll find the bank at the Airport, Port or Land borders for exchange
That's for sure! Arabic is our official language, Yet, English is widely spoken all over the country. As a matter of fact, in touristic areas, you will be surprised to hear the Bedouins speaking with very good accents a wide range of words in French, Italian, Spanish, Hungarian or Chinese.
OUR TIME & WEEKLY HOLIDAYS
Our time is GMT+ 2 wintertime and GMT+ 3 summertime. Friday and Saturday are our weekly holidays; banks, government offices and most businesses are closed. Yet, most of the shops and exchange offices are open daily.
Weather is hot dry in summer but cold in winter. Rainfalls from October to March (with frequent snowfalls). Yes, believe it! It is usual to see snow during January especially in the hilly areas of the country. Temperature average is about 32°C degrees in summer (but dry, so you can feel cool if you stand in a windy shadow) and 15°C degrees in winter. Summer evenings can be cool and is advisable a sweater. Winter can be very cold and rainy so visitors will need a raincoat.
The electric current is 220 V AC, 50 cycles. If you have any trouble with the plug wall for your mobile charger or your hair drier ask in your hotel to provide you with an adaptor, most of the hotels have them
Jordan currency is the Jordanian Dinar (JOD). One JOD is divided into 1000 fils. The exchange rate between JOD and US$ is always the same: 1 JOD = 1.40 US$ approximately. As for the Euro you'll have to check the daily exchange rate.
Most currencies are exchanged at the local banks and exchange offices.
Major Credit cards and Traveler checks are generally accepted in the whole country. Almost everybody will accept the main foreign currencies (specially US dollar and Euro). It is always advisable to have local currency to pay small bills and tips.
Is not a must but always helps. People in tourism will be happy serving you and you'll see them always smiling; several of them are taking short salaries and will highly appreciate us showing them gratitude with a tip that also will help in their economy. Drivers and guides should be tipped. Hotels have always the service (10%) included in the bills but a small tip for waiters, bellboys and porters is always appropriate.
Shopping is one of the attractions in Jordan. Most of the shops will invite you to a cup of coffee or tea to start the traditional bargain negotiations. Shopping hours are flexible, in tourist sites you can find shops open till midnight. There are a wide variety of goods you can buy in Jordan.
Crafts: A wide selection of Weaving, Embroidery, Bedouin Silver Jewelry, Ceramics, Handmade glass, sand bottles and Dead Sea products can be found in all Jordan.